Hotel Info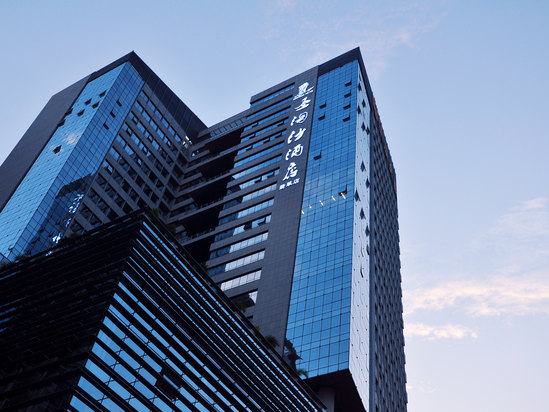 Sentosa Hotel Shenzhen Feicui Branch is a five-star hotel conveniently located within walking distance of Taoyuan Station on metro line 1 and just 4.5 km (2.7 mi) from Shenzhen West Railway Station.

Free parking and Wi-Fi in public areas are offered to guests of this hotel.

On-site restaurants serve Cantonese and Western dishes. A coffee shop and lobby bar provide additional spaces for guests to unwind with a drink or meet up with friends.

Those working while in Shenzhen have access to the hotel's fully equipped meeting rooms and business center. A banquet hall is on hand for large social or corporate events.

Guests with free time can take a dip in the swimming pool, work out in the gym, play a game of tennis or indulge in spa or massage services. For extra fun, a game room and karaoke facilities are also on the property.